The goal of this project is to understand materials and manufacturing processes, their abilities and limitations. The balance between social, economic, environmental and cultural factors within product development and the process of decision making/design in relation to these factors.
At the time of the project, Pratt has recently purchased a Mcor IRIS 3D paper printer. It caught my attention as it utilizes layers of office paper to print parts, and every part can be recycled.
SDL stands for Selective Deposition Lamination — a paper-based rapid prototyping process. It uses a tungsten carbide blade to cut each layer of paper, and applies water-based adhesive only where it's needed. It's low cost, eco-friendly, and doesn't require infiltration.
After printing and testing serval objects, I was able to understand the special properties and limitations of this process.
The biggest challenge for this process is the print's structural strength and protection from water. Instead of using traditional office paper, I've decided to use waterproof paper to reduce the amount of finishing steps, making the product ready to be used after printing.
I was able to find two waterproof paper providers that fit the requirements of Mcor IRIS. Both have excellent waterproof properties and prints well with the printer — while the material remaining recyclable.
Eventually, I've decided to design a pen as it is a domestic product that everyone owns, and carry around. By utilizing the material property of paper, it creates structure at thick areas while remaining soft at thin areas.
Problem:
Printed parts are finished in a giant block of paper, and support materials have to be removed manually. This creates a challenge for printing hollowed and intricate parts.
Solution:
Change manufacturing method to another that is suitable for printing hollowed and intricate parts.
To solve the problem, I've changed my process to SLA 3D printing instead. SLA stands for Stereolithography — an additive manufacturing process that prints one layer at a time by curing a photo-reactive resin with a UV laser. It reduces support material significantly, and has a clean finish with its high precision.
At the time of the project, I didn't have access to a SLA 3D printer and have to outsource the rapid prototyping process.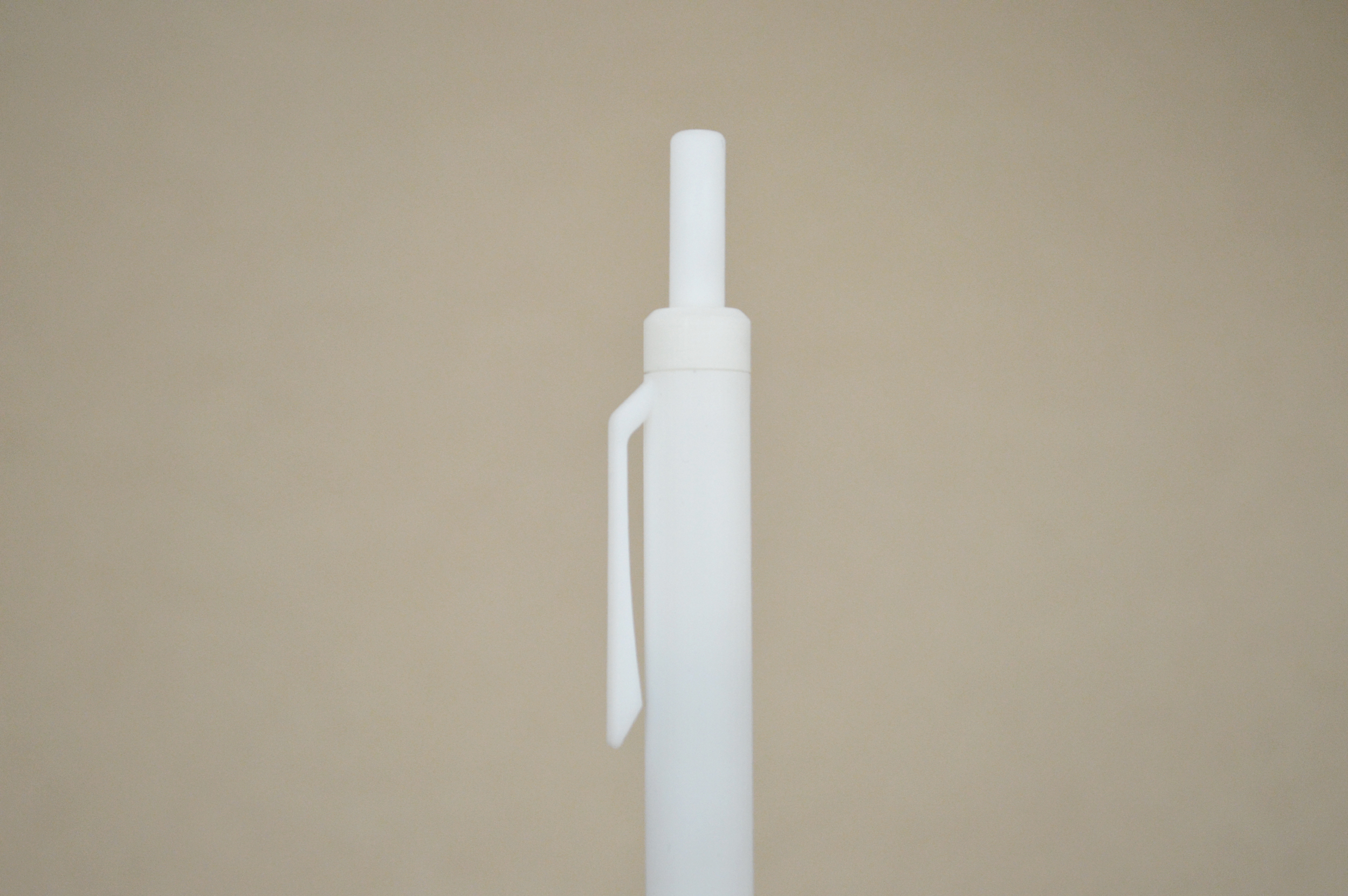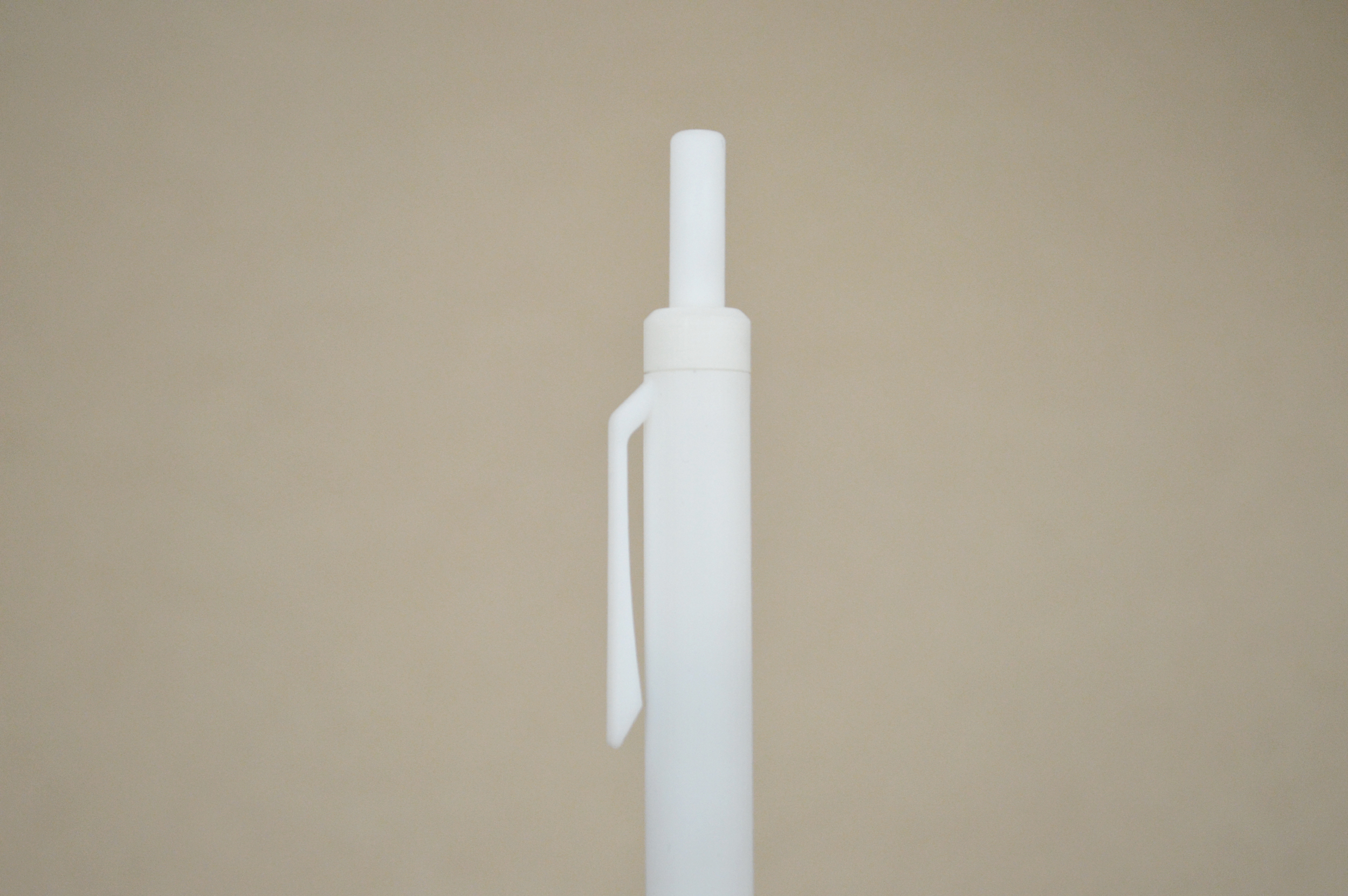 In order to truly test the design concept, I've made countless iterations of different wall thickness. With this came patience, studying the soft vs hard, pressure applied, flex response, stress testing, and structural integrity of the grip. By shifting the wall thickness in units of a micron, it changes its behavior and provide different results.